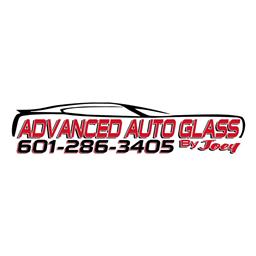 8/11/2023
Advanced Auto Glass by Joey
---
Understanding Insurance Coverage for Windshield Repairs and Replacements
As a vehicle owner, dealing with windshield damage can be a stressful and inconvenient experience. However, understanding your insurance coverage for windshield repairs and replacements can significantly ease the burden. In this blog, we will provide you with valuable insights into the intricacies of insurance coverage related to automotive glass services. At Advanced Auto Glass by Joey, we aim to empower our customers with knowledge, ensuring that they can make informed decisions and have a smooth claims process when it comes to windshield repairs or replacements.
The Freedom to Choose
When it comes to repairing your vehicle's glass, you have the right to choose any repair facility you prefer, regardless of what your insurance company suggests. At Advanced Auto Glass by Joey, we believe in empowering our customers to make their own decisions. Rest assured, your insurance company will cover the costs, and we back all our work with a comprehensive warranty. As a trusted and preferred provider within their networks, our shop will assist you in starting the claim process, ensuring a seamless experience.
The Importance of Windshield Repairs and Replacements
Your vehicle's windshield plays a critical role in ensuring your safety on the road. A cracked or chipped windshield compromises the structural integrity of your car and reduces its ability to protect you in the event of an accident. Additionally, windshield damage obstructs the driver's line of sight, increasing the risk of collisions and compromising overall road safety. Recognizing the importance of timely repairs and replacements, insurance companies often include coverage for automotive glass services in their policies.
Types of Insurance Coverage for Windshield Repairs and Replacements
The coverage for windshield repairs and replacements may vary depending on your insurance policy and the type of damage your windshield has sustained. Some insurance policies offer full coverage for windshield repairs without any deductible, while others may require you to pay a deductible before the insurance company covers the remaining costs. Understanding the specifics of your insurance coverage can help you determine the most cost-effective solution for your situation.
Preferred Providers and Insurance Networks
Insurance companies often have a network of preferred providers, including reputable auto glass repair shops like Advanced Auto Glass by Joey. Choosing a preferred provider can streamline the claims process and ensure that the work is performed to the highest standards. At our shop, we are proud to be a preferred provider for many insurance companies, allowing us to work directly with them to handle your claim efficiently.
Navigating the Claims Process
When you experience windshield damage, the first step is to contact your insurance company and initiate the claims process. They will guide you through the necessary steps, such as providing details about the damage and scheduling an inspection. Our team at Advanced Auto Glass by Joey is well-versed in working with insurance companies, making the process as smooth as possible for our customers.
Making an Informed Decision
When faced with windshield damage, it's essential to assess your insurance coverage and consider the potential costs involved. In some cases, the cost of repairs or replacements may be fully covered, making it a no-cost solution for you. However, even if you have to pay a deductible, timely repairs can prevent the damage from spreading and avoid the need for a more costly replacement in the future.
Trust Advanced Auto Glass by Joey for Your Windshield Needs
At Advanced Auto Glass by Joey, we prioritize customer satisfaction and safety above all else. Our team of certified technicians has extensive experience in automotive glass repairs and replacements, ensuring that your windshield is restored to its original condition. Whether you need a minor repair or a complete replacement, we are here to assist you.
As a preferred provider in insurance networks, we can work directly with your insurance company to handle your claim efficiently. Additionally, our commitment to using high-quality materials and industry-leading techniques guarantees long-lasting results.
Don't compromise on your safety or the quality of service. If you require windshield repairs or replacements, trust the experts at Advanced Auto Glass by Joey. Visit our Services page for more information about the wide range of automotive glass services we offer. Should you have any questions or need assistance, please feel free to Contact Us - we are here to help!
Back to News